The latest news at Living Opportunities
What extraordinary times we are experiencing throughout the world!  I hope that this note finds you and yours safe and healthy. We are tremendously grateful for our hard working Direct Support Professionals who, as an essential workforce, are continuing to do this incredibly important work of supporting our community members with intellectual and developmental disabilities.
Because you are a strong supporter of the work we do I'm writing to keep you up to date on what Living Opportunities is doing in response to the "Stay Home, Save Lives" executive order.  At the start of the COVID-19 crisis we were able to shift our administrative operations by minimizing the number of office staff on site and setting most of them up to work remotely.  We also have a robust emergency plan in place that continues to support both staff, people we assist in their daily lives and for those folks working at their jobs and the businesses that hire them.
Due to the pandemic we are saddened that we will not be seeing you at our annual fundraiser this year which was scheduled for May 1, 2020. In compliance with the executive order we determined it was prudent to postpone the Gala until such time as it makes sense to bring us all together again.  This fundraising event helps supplement our funding, as you can imagine we are seeing cuts in our revenue while needing to provide additional critical support.  One of this year's goals was to raise funds to purchase a Gurney (estimated cost $8200) and a Hoyer Lift (estimated cost $6500). This equipment is necessary to safely lift and move people who are not ambulatory in support of providing their daily needs.  Without this event it will affect how we purchase these items which we desperately need and to continue the other services the individuals we support deeply enjoy.
With that in mind, I am writing today to ask for your continued support. Please consider making a gift to help us continue with the services we provide and for the updated equipment necessary in the job. We are ALWAYS grateful for those who champion our work and the people we serve. Your support helps our mission become a reality.

Thank you for supporting the individuals and the staff that make Living Opportunities the organization it is for the past 45 years.  Together we will get through these challenging times.

Emilie Wylde Turner,
Chief Executive Officer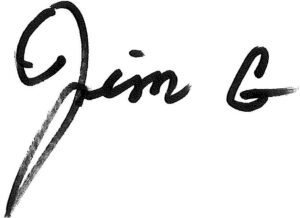 Jim Gochenour,
Donor Relations